Chemist (Hair Care) – Bath – Salary DOE (AE1607)
Work through a large range of products and take pride in seeing them on the shelves
Are you a chemist with formulation experience within hair, beauty and personal care?
Do you love mixing up new ingredients to create exciting products?
Product development is your passion, you love to experiment with new raw materials and formulas to meet your brief spot on.
With experience in haircare product development, you will work through a large range of products and take pride in seeing them on the shelves, formulating from scratch or improving existing formulations.
You are up to date with regulatory requirements and can coordinate multiple projects, liaising with different departments, from concept through testing, scale up and production, to meet the original brief and deadlines.
You are creative with problem solving and confident processing data.
This is a fantastic opportunity to join an established market leader of haircare products.
You must be self-motivated, enthusiastic and passionate about haircare.
Do you have all the skills? Then, apply today!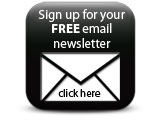 Email your CV to ae@arthuredward.com or contact:
Heidi Bannister 01183 778 393 / 07747 792 272 / heidib@arthuredward.com
Ana Filipa Calado 07792 958 152 / filic@arthuredward.com
Joseph Bannister 07393 818 620 / joeb@arthuredward.com
Featured Companies