China moves closer to ending mandatory animal testing for cosmetics
Cruelty Free International launches pilot scheme for beauty brands to enter China without animal testing
Cruelty Free International (CFI) has partnered with Chinese officials in an effort to sidestep the country's strict animal testing regulations.
Despite China ending the requirement for animal testing on 'non-special' cosmetics in 2015, on the premise that some manufacturing takes place in the country, authorities still have the power to subject animals to toxicity tests if there is a safety concern.
CFI and Chinese regulatory advisor Knudsen CRC's pilot scheme will provide selected international beauty brands with full bureaucratic assistance to allow them to enter China without animal testing at any stage of the chain.
The project reportedly has full support from all parties, including the Chinese government.
Michelle Thew, CEO of Cruelty Free International, said: "We know there is demand from consumers in China for cruelty-free cosmetics and incentive for companies to operate in the Chinese market.
"This is a great opportunity for us to gauge the level of demand from international brands and for companies to register their interest in entering the market in China.
"This is a really exciting scheme that could benefit animals, consumers and cruelty-free companies alike."
High profile brands, such as NARS, have come under fire from consumers in recent years due to their decision to expand into China, which requires them to test on animals.
At the time of its retail expansion into China, NARS said in a statement: "We want you to know that we hear you.
"The global elimination of animal testing needs to happen.
"We firmly believe that product and ingredient safety can be proven by non-animal methods, but we must comply with the local laws of the markets in which we operate, including in China.
"We have decided to make NARS available in China because we feel it is important to bring our vision of beauty and artistry to fans in the region.
"NARS does not test on animals or ask others to do so on our behalf, except where required by law."
However, Knudsen CRC argues that China may soon eliminate animal testing altogether.
Mette Knudsen, CEO of Knudsen CRC, said: "The Chinese government has already made an impressive effort in this area, and we are confident that we will see a lot of improvement in the coming years.
"This pilot project with CFI will hopefully not only assist in gradually removing a barrier for many companies who wish to sell in China but will also introduce cruelty-free cosmetics to Chinese consumers.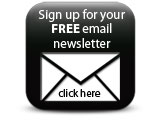 "Finally, we expect that this project will help educate the media, consumers and cosmetics companies about the actual achievements of the Chinese government and the many organisations that work on substituting animal tests in China."
Companies