China's star attraction
Chinese TV and film stars are being hired to help market both low and high end personal care brands and companies but it is crucial to get the relationship right. Mark Godfrey reports from Beijing
Movie star Fan Bing Bing is the face of L'Oréal in China
Chinese TV and film stars are being hired to help market both low and high end personal care brands and companies but it is crucial to get the relationship right. Mark Godfrey reports from Beijing
The knowing, slightly sinister smile is instantly recognisable. But instead of slaying rebels, Huang Xiao Ming is selling Olay men's moisturiser and deodorant. Huang's face is recognisable to Chinese who'll have seen it on billboards nationwide promoting the 2009 blockbuster The Message, a spy thriller set (as many films are in China's state-controlled film business) during the fight against Japanese occupation.
However, overuse of (certain) celebrities and poor use of them – famous faces simply lending their face and saying the product is their personal choice – may be causing brands to reconsider their use of famous faces in China. A recent report on celebrity advertising in China by advertising agency Ogilvy & Mather alongside researcher Millward Brown suggested brands look beyond simply sticking a famous face on their products to developing more interesting messages around lesser known, ordinary figures.
Brands at both ends of the market appear most drawn to the celebrity endorsement route. A glance at the shampoo shelves in supermarkets around Beijing shows that while market leading shampoos such as Rejoice and Head & Shoulders bear no famous faces, low-priced local products such as Houdy and high-end players including Pantene both use famous faces in their packaging or on their in-store promotional material. Actress/singer Rong Zu Er appears with impossibly glossy locks on bottles of Houdy shampoo, sold in small shops frequented by blue collar workers.
The government's vice-like control of mass media here is one reason why more innovative use of celebrity, such as product placement, has been slower in China. Media analysts contacted for this article for example were reluctant to discuss an apparent clamp down recently on reality TV shows which were becoming popular through provincial TV hits such as the American Idol-style Super Girl talent show, abruptly discontinued this autumn by Hunan TV, a popular channel in central China. Aston Ho, who manages mainland commercial affairs for several Hong Kong celebrities, said the key drag on other on-screen marketing ploys such as product placement is that the bulk of small and big screen dramas are period pieces – subject matter safely distant from difficult issues in modern Chinese society.
And it would have been hard indeed to use Veet (body hair removal) products in a Qing-dynasty period drama which made a name for Veet brand ambassador Yang Yi. Ho is also keen to point out that rampant piracy of CD and DVD products in mainland China "forces stars to be far more receptive to [product] endorsement offers – for many it's their main revenue stream".
P&G's Pantene is endorsed locally by actress Tang Wei, known as something of a rebel for her role as a temptress in Lust, Caution
The kind of celebrities being used by personal care brands is changing however. At Ogilvy & Mather's Beijing office, chief knowledge officer and regional cultural insights director Kunal Sinha sees a new kind of influential personality, more important than reality and other forms of TV. The rise of web-based shopping platforms in China such as Taobao and Groupon's local operation has also created a wave of figures who rate and recommend products; their word has become gospel for some purchasers, notes Sinha. Given that online sales are booming in China the factor will be increasingly important but brands are "not engaging them enough," he says.
Figures with trade expertise are also beginning to appear in adverts for cosmetics and care products. Watsons uses Han Yuan Li, editor at Yu Jia Hua Bao, a mainland Chinese beauty magazine, to recommend its own brand facial creams. Likewise the ubiquitous on Chinese TV Xiao P, a stylist and make-up artist, makes an appearance on in store adverts in Watsons' Beijing stores for hair removal specialist Veet, confirming the words of main brand ambassador Yang Yi.
As for conventional stars, Sinha suggests two reasons why local (or Greater China) celebs will remain preferred. Oriental skin colour is easier for locals to identify with but also western celebrities often present risk – brands are afraid that in China's one party, censored economy their opinions and politics are an unknown and may be a problem down the road.
Sinha has also noted the rise of local celebrities to match their Taiwan and Hong Kong counterparts who have traditionally dominated the mainland celebrity ad scene. "They're coming into their own," says Sinha. Among those he points to is L'Oréal's local face Fan Bing Bing, already a global movie star. China's craze for beauty pageants and the use of Olympic stars for marketing has also created a crop of marketable stars, he adds.
In all of this there are crucial regional distinctions to consider in assessing a celebrity's marketing value in China. Much depends on spending power in specific regions, says Sinha, noting that stores such as Walmart carry 40 shampoos in their Shanghai stores, 30 of them international brands. "A store in Guizhou by contrast may stock half that number with equal or greater numbers of local brands," he comments.
Faced with so many famous faces, consumers are understandably numbed. Yet the right celebrity can still influence customers. At a Watsons in Beijing's modish mall Village Sanlitun, 'rebel' actress Tang Wei appears on a hoarding promoting bottles of Pantene Pro-V shampoo. Tang got a name as the bad girl of Chinese cinema by playing a temptress in Ang Li's Lust, Caution, an espionage thriller set in World War Two-era Shanghai. Meanwhile Zhou Dong Yu, discovered in recent Zhang Yimou (the government-approved doyen of Chinese cinema directors) film Hawthorn Blossom, has been hired as the face of local brand Inoherb.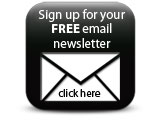 And a key growth segment, men's cosmetics and toiletries, has thrown up a curious Asian cast of endorsers, among them South Korean singer-dancer Rain (for MENtholatum) and American born Chinese singer and Taiwan based Huang Li Xing who markets Neutrogena.
Companies