Chinese cosmetics market still growing
The world's second largest cosmetics market slows but is expected to rebound
China's cosmetics market - the second largest in the world behind only the United States - with annual sales in the neighborhood of RMB200 billion, grew at a rate of 12.3% in 2014. This marked its lowest growth since 2005.
However, industry analysts expect the Chinese market to continue to have steady growth in the future as second and third-tier cities in China push demand upwards, possibly reaching a total of RMB245 billion in sales nationwide by 2017.
Foreign-owned enterprises still comprise the majority of the Chinese market with over 80% of all retails sales. In 2014, L'Oreal, the world's largest cosmetics company, re-introduced Inneov, an oral medical cosmetic which was withdrawn from China in 2013. In May of 2014, Estee Lauder began to allow its products to be sold on the T-mall e-commerce website, which is the largest e-tailer in China for luxury goods.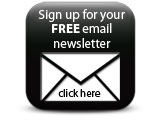 Locally-owned companies are also helping to grow the Chinese market. Marubi, a skin care company, has recently implemented strategic and construction planning which could increase the company's capacity by 160%; while Shanghai Jahwa, one of China's major cosmetics companies, embarked on an ambitious new building project in the amount of RMB1.3 billion, which will also help to expand its cosmetics production.
Companies