ChitoCare Beauty launches moisturising face cream
ChitoCare Beauty Face Cream revitalises skin for a smoother and more youthful complexion
ChitoCare Beauty Face Cream contains active chitosan biopolymers, a natural wonder from the North Atlantic, backed by science. Chitosan forms a film and protects your skin, reduces redness and irritation and is a powerful moisturiser.
This marvel of ocean is an essential antioxidant protection resulting in youthful skin.
ChitoCare Beauty Face Cream helps fight the visible effects of environmental skin damage with an SPF 15 sunscreen as well as protecting from blue light radiation from computer screens and smart devices.
Powerful moisturiser
Protects the skin by forming a film
Supports natural repair of the skin
Reduces fine lines
Antioxidant.
ChitoCare Beauty suits all skin types and supports natural skin repair - Perfect for outdoor activities!
---
History:
ChitoCare Beauty dates back to 1988 when my father-in-law Mr. Haraldsson and his family built a shrimp peeling plant in Siglufjordur, a fishing town by the Arctic Circle.
It was apparent that surplus shell was abundant so we started looking for natural sustainable uses for the shell. Following years of research, Primex Iceland was founded and has been manufacturing chitosan, a natural marine biopolymer since 1999.
As the clinical effect chitosan has on the skin were discovered, ChitoCare Beauty was born.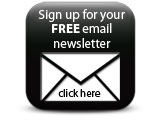 "Respect for nature is the founding principle of Primex Iceland and we are thankful for the capacity of the wonders of the sea to facilitate a smooth, firm and youthful skin", Sigga CEO and founder of ChitoCare Beauty.
Companies