Claire's Accessories gives the all-clear in make-up recall over asbestos fears
Independent test result claims resulted in a UK and US recall of nine make-up kits over the holiday period
Claire's Accessories has confirmed that nine of its make-up kits recalled over the holiday period are safe to use and do not contain asbestos.
The retailer said two certified independent labs have given the all-clear for the products, which were recalled in late December in the US and UK after claims of a positive asbestos test organised by a women from Rhode Island, US.
The recall was made after Kristiana Warner, from Providence, asked Sean Fitzgerald, the Director of Research and Analytical Services for North Carolina laboratory Scientific Analytical Institute (SAI), to test one of her daughter's make-up kits from Claire's.
The result allegedly confirmed the presence of tremolite asbestos.
Warner is an Operations Manager at Deaton Law Firm, a Providence-based legal firm that specialises in asbestos litigation and is one of Fitzgerald's clients; Fitzgerald had recently given training to the law firm on the dangers of asbestos.
Tremolite asbestos is toxic and inhaling the fibres can lead to asbestosis, lung cancer and mesothelioma. It is sometimes found as a contaminant in vermiculite and talc.
In total, Claire's removed nine products from sale in both the US and the UK, including the Rainbow Heart Makeup Set.
Claire's reassures after asbestos fears
Claire's released a statement yesterday, which read: "We are pleased to report that test results received to date from two certified independent labs confirm that the products in question are asbestos free, completely safe and meet all government requirements.
"As we said previously, we also confirmed that the talc ingredient that is used in the cosmetics was sourced from Merck KGaA and is asbestos free. Any report that suggests that the products are not safe is totally false.
"We have shared with Health Canada and the US Food and Drug Administration the certificates of analysis provided by Merck, and plan to share with those agencies the results of the testing being conducted by the independent labs.
"Furthermore, we dispute the findings and testing methods of Sean Fitzgerald, the Director of Research and Analytical Services for Scientific Analytical Institute (SAI), which was asked to do the testing by a personal injury law firm.
"We only learned of the claims after they went to the press. We have made multiple requests for Mr Fitzgerald's detailed test data, but it has not been provided to us.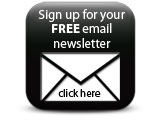 "Mr Fitzgerald also went to the press in July with claims that testing of cosmetics from Justice showed evidence of asbestos, which Justice refuted after analysis of a third-party ISO-certified testing lab."
Companies