Clairol unveils 5-in-1 shampoo
Clairol (P&G) launches 5-in-1 shampoo into the UK market, billed as a 'multi-benefit family-tailored solution'
Clairol (P&G) is launching a 5-in-1 shampoo into the UK market, billed as a 'multi-benefit family-tailored solution.' It offers five key hair care benefits: gentle cleansing and lightweight conditioning, softening, nourishing, scenting and detangling.
A combination of mild surfactants that mimic the skin's pH are gentle enough for use by children and parents alike, while the shampoo's formula also includes care and lightweight conditioning agents that do not leave a greasy residue. A green floral scent with bergamot, lime and mandarin is designed to appeal to both men and women.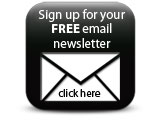 The shampoo is part of a range comprising of 26 SKUs of shampoo and conditioner in sizes of 200ml (£1.50), 400ml (£2.50) and 700ml (£4.99). Other varieties include Camomile, Fruity, Honey, Aloe Vera and Ginseng.
Companies