Clariant Q3 sales up 3%
But EBITDA contracts to CHF201m
Specialty chemicals company Clariant has announced sales of CHF1.92bn in the third quarter 2012, up 3% compared to CHF1.87bn in the prior year period. In local currencies, sales were 3% lower. Clariant ceo Hariolf Kottmann described the company's performance as 'solid' in light of the downturn in Europe and the softening of major economies in Asia Pacific and the Middle East & Africa.
However, EBITDA before exceptional items contracted to CHF201m from CHF216m in the third quarter of 2011 and the EBITDA margin before exceptionals stood at 10.5% compared to 11.5%. The lower margin is attributed to higher SG&A costs related to the integration of Süd-Chemie, a lower positive contribution from one time items and higher R&D costs including start up costs for a bioethanol plant near Munich.
"Given the further deterioration of the global economy, in which slower emerging markets growth could not offset anymore a weakening in Europe, Clariant achieved a solid performance in the last three months," said Kottmann. "This was driven by a stable development of most core businesses, manifesting in the consequent execution of our profitable growth strategy. Although the short term economic challenges are expected to persist, Clariant's mid term guidance until 2015 remains intact."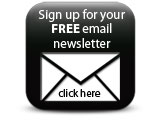 For the full year 2012, Clariant expects flat sales growth in local currencies and an EBITDA margin before exceptionals slightly ahead of the level after nine months.
Featured Companies