Clariant expands naturals portfolio with CRM acquisition
The acquisition is part of a strategy to provide more high performance solutions for hair care
Swiss specialty chemicals group Clariant has signed an agreement to acquire French natural ingredients manufacturer CRM International. Based on olive oil, CRM's portfolio of natural ingredients include emollients, actives, butters and natural alternatives to silicones.
Clariant said the acquisition, which is expected to complete by the end of March, will strengthen its Industrial and Consumer Specialties (ICS) Business Unit by extending its ability to meet the growing demand for sustainable and renewable products in the consumer care market.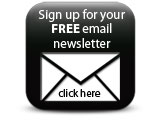 "With the acquisition of CRM, following the acquisition of OTC [Oberhausen Technology Center] and the partnership with KitoZyme [both in 2011], we are consequently pursuing our way forward for providing innovative and high performance solutions to the hair care markets," commented ICS Business Unit head Michael Willome.
Featured Companies