Clariant increases production capacity of mild surfactants
The firm said it had taken the decision as more brands pursue 'milder and healthier' solutions
Swiss chemicals company Clariant has expanded production capacity of its isethionates mild surfactants in the US and Europe in order to keep up with shifting trends.
Surfactants are commonly used when formulating shampoos due to their foaming ability.
According to the firm, more personal care formulators and brands are using mild surfactants in their formulas in order to differentiate between applications.
"As one of the leading companies for speciality chemicals in personal care, Clariant continues to invest and support the latest trends in the sector," said Christian Vang, Global Head of Business Unit Industrial & Consumer Specialties.
"Mild surfactants are a growing sector, driven by consumers seeking new mildness claims invaluable in helping formulators to answer needs for mild cleansing hygiene, sensitive skin solutions, solid formats and more natural ingredients."
The increased production capacity will apply to Clariant's anionic mild surfactant range Hostapon SCI.
This plant-based line is said to be a non-irritant, mild and compliant with a number of ecolabels and create formulations with creamy, stable foams.
"We are pleased to announce this long-term strategic investment," added Clariant's Global Head Strategic Marketing and Innovation, Ralf Zerrer.
"Together with our introduction in recent years of Glucamides sugar surfactant technology, it further positions Clariant as one of the innovative leaders for the future of mild surfactants, as they become increasingly popular among our personal care customers in their development of milder and healthier solutions."
Capacity increase will take place at Clariants Mount Holly, US, and Tarragona, Spain, manufacturing sites.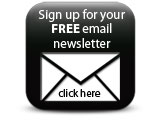 Featured Companies