Clariant taps natural sponges and apple trees for new beauty ingredients
Hair Care | Ingredients | Skin Care
The Swiss-led speciality chemicals manufacturer Clariant Active Ingredients has developed two new plant-based ingredients
Speciality chemicals giant Clariant has unveiled its latest beauty ingredients.
This week, the Swiss-led company launched two new plant-based ingredients for skin and hair.
Clariant Active Ingredients, Clariant's beauty business unit, released Rootness Energize, an extract of Luffa cylindrica, otherwise known as Egyptian cucumber, and can also be used as a natural cleaning sponge.
Developed for the skin, Claraint claims that sustainably-sourced Rootness Energize is rich in bryonolic acid, and can increase energy production in skin cells and stimulate ATP production.
"In turn, Rootness Energize visibly increases skin elasticity and reduces age-related lack of tonicity and firmness – appealing factors for products such as firming creams, skin elasticity boosters and revitalising care products for well-aging skin care," explained the company.
Reported visible results include more than a 20% increase in firmness, tonicity and elasticity with 1% Rootness Energize.
For the hair, Clariant Active Ingredients has developed EquiScalp to target tightness, extreme dryness, itchiness and redness.
Based on stem cells from the Central Asian Malus domestica apple tree, according to the firm, the ingredient protects the scalp as it maintains the level of healthy bacteria.
Malus domestica is said to contain concentrated phloridzin, which can control inflammation as well as sebum overproduction.
Clariant Active Ingredients recommends EquiScalp for oily scalp treatments, sensitive scalp formulas and scalp itch erasers.
Alexandre Lapeyre, Global Head of Marketing, Clariant Active Ingredients, described EquiScalp and Rootness Energize as examples of using technology to develop sustainable ingredients.
"We apply science to nature to create potent actives effective at addressing very specific beauty needs, each one underpinned by plant resources' preservation, traceability, no exploitation of cultural land and ecological cultivation," Lapeyre said.
"In doing so, we help cosmetic formulators support consumers' requests for scientifically-proven and sustainably-sourced plant derived ingredients."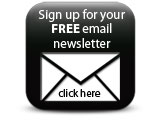 Featured Companies