Clarins opens first American concession
Consumers will find the brand in the King of Prussia Mall, the largest shopping centre in the US
Clarins has opened its first outlet in the US, in the King of Prussia Mall in Pennsylvania.
The mall is the largest in the US and houses 400 stores, including department stores such as Neiman Marcus, and four food courts with 40 eateries.
The Clarins concession measures around 170sqm and includes a 25sqm open spa at its centre where customers can receive 30-minute facials. Customers can find the full Clarins range,including sun protection and men's products, as well as a special section for travel products.
Natalie Bader, President of the Clarins Group, said: "We want to be able to listen to [customers],offer personalised advice and have a chance to really pamper them."
A new manual diagnostic tool and personalised coaching about Clarins' application methods for skin care and make-up will also be available.
The company opened its first free standing store in Hong Kong in November last year and says it has plans for a similar outlet in Paris.
The new Clarins store is part of a large luxury wing expansion in the King of Prussia Mall.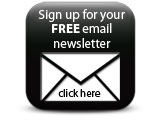 Bottega Veneta, Gucci and Oliver Peoples are due to take up residence in the new wing in 2017.
Companies