Claudia Schiffer collaborates with Bamford to celebrate 50th birthday
The new 'with love from Claudia' collection features an edit of the brand's skin care and wellness products, as well as a healing crystal
Nineties supermodel Claudia Schiffer has teamed up with the eponymous beauty brand of Lady Bamford on a beauty-meets-wellness collection.
The collaborative 'with love from Claudia' wash bag was designed by Schiffer and Lady Bamford and features an edit of five products, including the Elixir Moisturising Cream and B Silent Night Time Bath Concentrate.
The bag also includes a healing crystal.
According to the brand's Instagram, the collection has been put together to celebrate the former L'Oréal model's 50th birthday.
It wrote: "In honour of this special birthday our founder @carolebamford joins forces with her close friend Claudia Schiffer to create a limited-edition charity beauty collection.
"The bespoke bag designed by Carole and Claudia contains a selection of the natural and organic daily skincare and wellness essentials that make up the heart of Claudia's beauty regime.⁠"⠀
Meanwhile, the brand also revealed that the limited edition collection will raise money for Heads Together, a mental health charity spearheaded by the Duke and Duchess of Cambridge.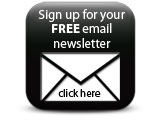 "In supporting Heads Together we are able to highlight a cause that is very important to us, and which also echoes one of the values that has been at the heart of Bamford since I founded the brand," Lady Bamford explained.
Companies