Clay and mud cosmetics emerge as next big beauty trend
Sub-sector grew 53% in past year in the US
Clay and mud-based products are having a moment in the limelight, according to recent analysis by The NPD Group.
Within the US prestige beauty sector, these types of products, as well as oils, are experiencing the greatest growth, outstripping sales for more traditional skin care formats such as serums, lotions and milks.
Sales of clay and mud products grew a hefty 53% to $27.9m in the 12 months ending this April. On the flipside, sales of prestige skin care oils, which have received huge consumer interest over the past few years, only grew 22%, although overall sales value still topped those of clay and mud products at $58.5m.
"The growth in oils, and clay and mud comes on the heels of the shift to more primary facial care products we first began watching about five years ago. While corrective anti-ageing treatments are still an important part of the facial skin care market, the consumer is increasingly recognising that there are other vehicles that provide great looking skin," said Karen Grant, Global Beauty Industry Snalyst, The NPD Group. "With innovative new applications of age-old beauty secrets, consumers are discovering the noteworthy benefits of products that soothe and nurture the skin as well as address environmental aggressors, a primary source of ageing."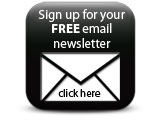 And the interest in clay and mud is not just limited to the US. In the UK, revenue growth of such products grew 28% in the year ending April 2015; growth in this country outstripped growth of oils, which stood at 24%. However, in other European countries such as France and Spain, growth in clay and mud products remained flat.
Companies