Clé de Peau Beauté names Felicity Jones as new face
The Theory of Everything star will feature in global ads for the skin care brand
Shiseido-owned skin care brand Clé de Peau Beauté has named actress Felicity Jones as its latest face.
The announcement is said to be a part of the brand's relaunch, which will include new campaign imagery.
Jones will appear in Clé de Peau Beauté ads globally from spring 2018, as well as attending launch events.
"A crucial element of Clé de Peau Beauté is to help customers feel that our brand belongs in their lives," said Yukari Suzuki, Brand Director of Clé de Peau Beauté.
"Felicity is aspirational, yet highly relatable, which makes her the ideal face of Clé de Peau Beauté."
Previously the face of Dolce & Gabbana beauty, Jones is best known for starring in Star Wars spin-off Rogue One: A Star Wars Story and The Theory of Everything.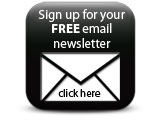 "It's important to me that my values align with any brand I'm affiliated with," said Jones. "Clé de Peau Beauté made it clear that they approached me because of my principles and dedication."
Companies