Clean Beauty brand Maiiro Skincare actively seeking brand ambassador and strategic alliance
As part of its ongoing strategy, the company is currently seeking to pair with a new brand ambassador to become the face of Maiiro and for an investment partner with a view to pursuing several new initiatives aimed at widening its distribution network through strategic alliances.
Maiiro, the Guernsey (Channel Islands) based organic and vegan skincare brand, has gone from strength to strength since its launch in June 2019.
In under a year this multi awards winning Indie company has received organic accreditation from the UK Soil Association, for their locally harvested seaweed. The accreditation represents a significant milestone in the brand's ambitions to become a true 'Clean Beauty' market leader.
As well as launching a campaign called pack of lies (which received an industry award at the 2020 European Content Awards) raising awareness of the global problem of single use plastic within the beauty industry, Maiiro set up a petition urging the UK government to take action.
The campaign was also instrumental in highlighting the vast amount of 'Greenwashing' that is commonly being used by multinational companies to try to appear greener or more sustainable than they really are.
Maiiro has not only received critical acclaim for its products but also for its packaging. The brand was a finalist in the 2019 Sustainable Beauty Awards, a mere five months after launch, facing strong competition from well-established skincare brands such as PharMatt, Henkel and Aveda Corporation. for the innovative use of Seaweed pulp in their packaging.
Using only natural, vegan and organic ingredients, the company boasts industry leading organic content in all its skincare products.
Maiiro developed and trademarked their own active complex called Kelpogen5 a blend of 5 seaweeds and algae which is used as a base ingredient across the product range. Maiiro's products are never tested on animals and the company's commitment to protecting the marine environment and promoting sustainability are commendable.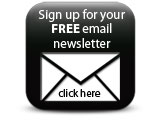 If you are interested in either becoming an ambassador or you are a forward thinking business venture looking to partner with Maiiro, please email katy@maiiro.com .
Featured Companies