Clear water initiative – Q&A with CHIMEX
The show theme at 2013's in-cosmetics will be H2O. In the run up to the event, L'Oréal subsidiary CHIMEX explains what it is doing to make the cosmetics production process more sustainable
2013 is the UN's Interntional Year of Water Cooperation and as the world's politicians debate water use on a global scale, the cosmetics industry cannot afford to ignore the way in which this vital element is used during the creation of personal care products.
Water is a component of virtually every personal care and cosmetic product and as such, H2O has been selected as the show theme for this year's in-cosmetics, demonstrating how important it is for the industry to keep up to date with the latest innovations in water – both as an active ingredient and its use during processing.
Sustainability in particular is a trend sweeping all industries. Here, we take a look at what one company, CHIMEX, is doing to improve the production process to become more environmentally friendly.
Could you describe the principle of your 100% clear water initiative in a few words?
As part of its sustainable development policy CHIMEX, a subsidiary of the L'Oréal group, specialising in the development of environmentally friendly processes for the production of ingredients for fine chemicals, set up the 100% Clear Water initiative. The project is based on an innovative water treatment process that combines two complementary pre-treatment and phytorestauration solutions. In this way, we would like to return all water treated in one of our production sites to the natural environment.
The effluent from the production unit is first separated according to its physicochemical characteristics to undergo appropriate pre-treatment. It is then sent for surface treatment to a local biological sewage treatment plant or our filtering gardens.
Our 9,000 m2 of gardens are made up of three vertical filters and two horizontal filters based on the principle of phytorestauration.
Phytorestauration comprises all the technologies using bacteria that develop around plants as the main treatment agent. 3,500 m3 can be treated in this way, every year.
For more information, please consult the Web Documentary issued by CHIMEX and which is available on www.100pour100eaupropre.com by April 2013.
Why opt for this treatment solution?
After studying a large number of solutions for many years, we finally opted for an innovative system for the treatment of our effluent that enables us to use the conditions found in nature.
The phytorestauration stage is intended to preserve natural resources, namely water, soil and air but also the "social, economic and landscaping values" of the sites where this technology is used.
How is this initiative integrated into its local environment?
The project is carried out in collaboration with two innovative companies (SMEs) based in France: One specialised in the treatment of water and the other on phytorestauration.
On one hand, all our effluent can be returned to the natural environment. One the other hand, the installation of filtering gardens should enable us to reuse part of this water in our industrial processes.
How does the 100% Clear Water project form part of CHIMEX strategy?
Our business is to develop innovative and environmentally friendly industrial processes. This responsibility is reflected by a unique reference system for assessing the ecological footprint of our processes and their performance from an environmental point of view.
This "eco-footprint" is a very valuable tool for the assessment, improvement and development of our processes and which provides a technical and social overview for the benefit of our customers.
The 100% Clear Water initiative is representative of our wish to bring an innovative and lasting solution to reduce the environmental impact of the processes we use on the production site.
Also, it helps us achieve our objectives to reduce our water consumption by 50% between 2005 and 2015.
What are the next steps for CHIMEX?
We are working on the possibility of reusing part of the water from phytorestauration directly in our industrial processes.
Beyond the 100% Clear Water initiative, we are continuing to look for process-improving solutions by developing innovation.
We have just opened a unit on our Paris site that will enable us to develop new eco-designed processes that reduce their environmental impact.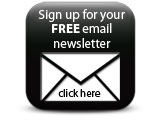 in-cosmetics 2013 will be running a dedicated programme to H2O which will include innovative water projects displayed on exhibitor stands as well as two panel discussions from leading brands such as Estée Lauder and L'Oréal.
Companies