Clicks and Mortar: Amazon rolls out pop-up scheme to put indie beauty brands on the UK high street
The retail online giant is working with Enterprise Nation to promote small cosmetics, health products, homeware, electronics and food businesses
via Anthony Devlin/PA Wire
Online giant Amazon is moving onto Britain's high street with a chain of pop-up stores selling cosmetics, health products, homeware, electronics and food.
The first Clicks and Mortar shop opened in central Manchester today and ten more stores will roll-out across Wales, Scotland, the Midlands, Yorkshire and the South East over the next 12 months.
The year-long pilot programme is in partnership with small business advisory company Enterprise Nation and, according to Amazon, will enable more than 100 digital native brands explore physical retail for the first time.
Men's targeted skin care brand Altr for Men has been highlighted by Amazon as one of the indie beauty brands taking part in the initiative.
"This gives us the first step in bringing the brand to life, letting customers be more interactive and giving them an opportunity to try and feel the product in the flesh," said Alex Doyle, CEO of Altr for Men.
For the past two years, Amazon has opened physical retail spaces to promote its Black Friday deals.
via Anthony Devlin/PA Wire
The e-commerce heavyweight opened a chain of convenience stores in 2016, where consumers were able to purchase items without the need of a checkout. It has since rolled out to 11 locations in the US.
Doug Gurr, UK Country Manager at Amazon, described small businesses as one of Amazon's most important customer groups.
"From giving up-and-coming online British brands the chance to experience physical retail to funding the training of full-time apprenticeships and helping to increase SME exports, Amazon is committed to supporting the growth of small businesses – helping them boost the economy and create jobs across the UK."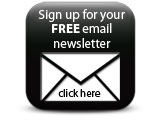 Amazon said that independent research on the results of the Clicks and Mortar scheme will be submitted to the UK government as part of its Future High Streets strategy to address Britain's struggling town centres.
Companies