Clip-on man buns now available
Groupon takes the next step in hair-raising trend, but do women like man buns?
The clip-on man bun, an evolution in ongoing hirsute male trends for long beards and man buns, is now available from online retailer Groupon for $9.99.
Women have been attaching fashionable faux or real hair pieces to their heads for centuries, but when men attach hair pieces it is usually to emulate former hair. The man bun, however, is a show piece, and has been sported by David Beckham, Leonardo DiCaprio and Harry Styles to name a few.
The discounted artificial hair piece (originally priced at $65.34) comes in blonde, black or brown, and visitors to Groupon's website can view instructions on how to attach the man bun: Comb hair back towards crown and attach the 3- by 1-inch bun with bobby pins.
Over 1,000 have already been bought according to the website, which notes that "one of the hottest trends in men's fashion, the man bun has been popularized by fixed-gear bicyclists and introspective Hollywood actors alike... This attachable — and, equally important, detachable — man bun lets you blend in with your surroundings, putting it on when you smell fair-trade coffee or hear a banjo, and taking it off when someone utters the word bro."
The launch follows hot on the heels of an October 2015 report that 'man bun' was one of this year's most popular searches on Google. According to Marc Speichert, managing director of global clients at Google, men's hair is a relatively untapped and rapidly expanding market.
Google analysed the monthly volume of beauty-related search queries between January 2013 and August 2015, and in 2015 there was 6% more interest in men's than women's hair on Google. the top rising hair trends. Questions on "how to grow a man bun" and "how to tie a man bun" were the most common searches.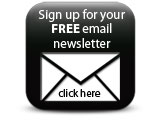 Clearly, men are man-bun curious. However, a study by Fudge Urban Matte Head Master that surveyed 2,000 UK men and women currently using online dating apps or websites in September revealed that having good dress sense or a dog may be more helpful than sporting a man bun for men interested in dating on Tinder: Girls were most likely to swipe left for men wearing a ponytail (41%) or a man bun (37%). A subtle quiff on the other hand, was popular with one in three women.
Groupon's blonde man bun option