Co-founder of SAS fragrance distributor joins Phoenix Beauty as CEO
Shelley Smyth is expected to take the start-up business to 'new heights'
Shelley Smyth
Co-founder of SAS fragrance distributor has stepped into the newly created CEO role for UK and Irish distributor Phoenix Beauty.
Smyth has held a number of senior managerial roles in sales and marketing across a plethora of brands including Clinique, Unilever and Selective Beauty.
Phoenix Beauty hopes Smyth will take the start-up to 'new heights'.
Speaking about the appointment, the company's Marketing Director, Amy Buckley, said: "We are more than thrilled to have Shelley on board as the CEO of Phoenix Beauty.
"Shelley brings with her a wealth of experience of running a very successful UK distribution company.
"We are certain that Shelley's vast knowledge and reputation will be instrumental in the success of Phoenix Beauty."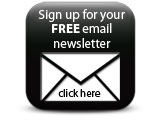 To date, the business has partnered with fragrance brand Kierin NYC, Unicorn Cosmetics, Notebook Fragrances and Italian perfume brand Paglieri.
Companies