CoValence develops lash and brow lengthening peptide serum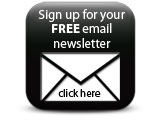 CoValence has launched a new peptide serum claimed to thicken, lengthen, condition and darken eyelashes. The Lavish Lash and Brow Peptide serum contians the peptide, Myristoyl Pentapeptide-17 which is claimed to increase eyelash thickeness and length by 25% in just two weeks by stimulating keratin genes.

In addition, the serum contains Malus domestica (apple) fruit extract which helps to stimulate and protect hair stem cells, promoting growth and preventing greying, and tricholastyl, an anti-hair loss active.
Featured Companies