CoValence gains Skin Cancer Foundation approval for SPF 30 product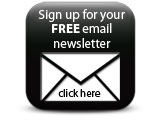 Elite Natural SPF 30 from CoValence is claimed to provide skin with extra protection against free radical damage generated by UV exposure from sources both exogenous (outside the body) and endogenous (inside the body). Mitochondria, and the DNA within, are the power plants for directing all cellular energy and cell cycles.

Elite Natural contains zinc oxide for broad spectrum UVA/UVB (exogenous) protection as well as to help calm irritated skin. It also contains special free radical scavengers that support the mitochondrial DNA from the endogenous issues of stress and other health challenges.

CoValence says its Elite Natural SPF 30 has been tested and approved for the Skin Cancer Foundation seal.


Featured Companies