Code8 opens doors to Covent Garden pop-up
At the retail space customers will be able to shop the brand's extensive colour cosmetics ranges and makeover services
Colour cosmetics brand Code8 has opened a new pop-up shop in London's Covent Garden district.
Situated on Floral Street between Paul Smith, The Shop at Bluebird and Rixo London, customers can shop its extensive line of cosmetics, receive make-overs and create customised lipstick colours through its Colour ID Lab service.
This customised service allows customers to choose from ten base colours and blend them together to create their own unique shade.
The ranges on offer include products for face, lips and eyes, which have been created for all skin tones.
Meanwhile, the services available include a complimentary express make-over, professional makeover, brow designer, brow maintenance, a full makeover and brow service, as well as personalised makeovers with lip and colour analysis.
The brand was founded by Nadine Ayache and Sophia Chikovani, who set out to simplify the world of cosmetics for consumers.
With the approach of making cosmetic application less time consuming, the duo took two years to develop their range using scientific formulas to enable a fast application process with long-lasting wear.
The new pop-up will open until 24 December and customers can book services online via codeeight.com.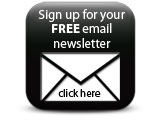 Companies