Coffee and cosmetics: Why Starbucks and Benefit are new 'BFFs'
The duo are joining forces for a February campaign promoting #BestFriends
Coffee chain Starbucks and LVMH-owned cosmetics brand Benefit have launched an exclusive coffee and cosmetics give-away in the UK, and have dubbed themselves new 'BFFs' – that's 'best friends forever'.
Throughout February, the two companies are celebrating what they are dubbing 'the month of love' by teaming up to offer consumers a buy-one-get-one-free hot drink and makeovers.
During the promotion, consumers can stop by any Benefit Cosmetics boutique in the UK and collect a coffee sleeve, redeemable at any Starbucks store as part of the deal. Similarly, beauty fans will be able to pick up a pink emoji coaster in Starbucks' stores in order to redeem a free makeover at any Benefit boutique. The hashtag #BestFriends will be in use for the promo.
A pink van will also be parked outside the Benefit Carnaby Street store in London, handing out complimentary coffee and cosmetics. Benefit's Marketing Director, Hannah Webley-Smith, said: "Benefit's strap line, "laughter is the best cosmetic", really sums up the brand. We're all about having fun and celebrating those moments that you spend with the gals – whether that's friends, family or colleagues. It's no secret that Starbucks is our BFF and the perfect partner for this activity."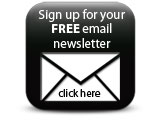 Meanwhile, Starbucks' Marketing Director for the UK, Steve Flanagan, added: "For Starbucks, enhancing customer experience is high priority and we are pleased to be offering an array of promotions both at Benefit stores and at Starbuck stores too. What a way to show our appreciation to our customers with coffee offers and some well-deserved pampering."
Companies