Cohorted Communications' latest technological advancement
Cohorted Communications are a hybrid communications agency better known for their consumer facing brands; leading luxury Beauty Box subscription service, Cohorted – Be You Be Beautiful and popular cult magazine platform CohortedCult.
As a communications agency Cohorted focuses on connecting audiences to relevant brands and products through various audience channels. Their expertise includes Product Placement, Lead Generation, Social Media Strategies, Print and Web Design and Audience Activation just to name a few.
Cohorted Communications has consistently developed global recognition working with the likes of Marie Claire, Revlon International, Uber, Illamasqua, Conde Nast Inc and many more. Having been recognised by magazines including Harper's Bazaar, Vogue and Glamour, Cohorted Communications remains the go to hybrid agency.
With its latest technology platform LeadApex, the communications agency continues to disrupt the status quo, offering brands an innovative way to reach new audiences relevant to their clients' brand audience personas.
The agencies expertise and services include:
Digital Marketing
Content Marketing
Display Advertising
Social Media Campaigns.
Data Science and Activation
Lead Generation Marketing
Brand Amplification.
Audience Seeding
Mini-Magazine Content
Product Sampling
Retail Insertions.
End to End Management
Print & Web Design
Consultancy
Social Media
Solus Email Marketing.
Taking the environment into consideration, Cohorted Communications strives to be a leader in sustainability in the beauty industry. Their Beauty for Conservation initiative helps to spread awareness of the beauty industry's environmental impact, partnering with various charities to address ongoing environmental issues.
The rapidly growing agency is now focusing on working with its clients to bring forward campaigns for products which are increasingly sustainable and produced with ecological awareness, helping make small steps towards a more sustainable beauty industry.
Great ideas start outside of the box!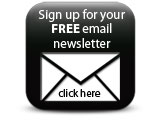 Get in touch with the team now and deliver the growth you need.