Collection Cosmetics unveils first e-commerce website as lockdown ensues
Formerly Collection 2000, the colour brand's new site offers its full range of products
With many consumers still under lockdown restrictions, budget beauty brand Collection Cosmetics, formerly known as Collection 2000, has launched its debut e-commerce platform.
Via the site, collectioncosmetics.com, consumers will be able to shop the brand's range of products for face, eyes, eyebrows, lips and nails, which are all under £6.
This includes Collection's Last Perfection concealer (pictured) and foundation, which are now available in ten new shades.
The site is offering free UK shipping on orders of more than £20 and a welcome discount of 10% for first-time shoppers.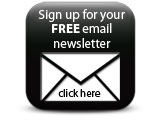 Prior to launching its website, Collection Cosmetics products were available at Boots and Superdrug stores.
Companies