Collistar bares all with Nude Look collection
Italian beauty brand Collistar is due to launch a new colour cosmetics collection called Nude Look.
The Nude Look collection comprises a whole range of products designed to help its wearer create a 'barely there' make-up look. For the face and eyes, the collection includes: CC Perfection – universal pre-make-up concealers, a palette containing three concealers to target different skin concerns, and an eye and face primer; Silk Effect Compact Powder, a translucent powder to even out the make-up base; three new shades of Silk Effect Eye Shadow, in Caramel, Cameo and Cocoa; Professional Eye-Lip Pencil, which can be applied around the inner rim of the eye to create a wide-eyed effect; and limited edition Smoky Eyes Professional Eye Pencil in Black, Brown and Green Forest.
Meanwhile for the lips, Nude Look includes: Gloss Design mini collection in four new 'bon-ton' shades, Petal Lacquer, Shell Lacquer, Aurora Lacquer and Dusty Rose Lacquer; and Lip Elixir, a clear gloss, which contains argan oil, jojoba oil, shea butter and vitamin E. Finally, for the nails, the collection includes: Gloss Nail Lacquer Gel Effect, Top Coat Gel & Volume Effect and Art Pens in Gold and Black.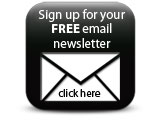 The products will be available in perfumeries from mid-September. Prices range from €7.15-€31.35.
Companies