Collistar debuts in China
Will launch selected lines in Sephora stores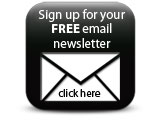 Italian company Collistar is launching into China. From July, selected Collistar products will be available in the country through perfumery chain Sephora.

"Our company, which has today become a symbol of made in Italy cosmetics took the path of internationalisation many years ago, beginning with Europe and continuing with the Middle East," said Daniela Sacerdote, who has been running Collistar since 1983. "We decided it was time to make our debut in China, a country in which the cosmetics sector is growing annually with double figure percentages."

Paolo Bevegni, director of Collistar International, added: "The marketing of Collistar products in China was preceded by a thorough market study in order to identify the ranges that would most interest the target. We know how attentive Chinese consumers are to skin care and how sensitive they are to the prestige and quality of made in Italy products."

The company initially plans to launch two lines: Special Perfect Body and the Collistar Men's Line, as Chinese consumers "have proved to be much quicker than Mediterranean men in starting to use cosmetics on a regular basis". At a later stage it also plans to introduce the Hypersensitive Skin range of its sun product line, Special Perfect Sun.
Companies