Collistar gets colourful with new make-up crayons and CC hair mask
Italian colour cosmetics brand Collistar (Bolton Group) has launched a new line of eyeshadow and lip gloss crayons, called Twist.
Twist Ultra-Shiny Gloss contains hyaluronic acid and pro-collagen, and comes in a range of eight shades including: transparent pearl, nude, rosewood, magenta, orange, coral pink, cherry and baby pink. The phospholipids in the collagen are said to penetrate the membrane of the lips and create a 3D web that increases volume over time.
Meanwhile, Twist Ultra-Shiny Eye Shadow contains crystal pearls for a subtle sheeny finish. Colours available include: diamond, gold coral, quartz, amethyst, jade, bronze, garnet and titanium. The crayon shadows have a rounded tip for quick application, while the formula also contains spherical silicone particles and ultra-light oils to protect against dryness.
Also new from Collistar is the Magica CC Hair Care and Colour mask. There are six different varieties available for different hair shades including: vanilla blonde, honey blonde, hazel brown, chocolate brown, paprika red and black licorice. The formula claims to care for hair incorporating cashmere keratin, Oligo Complex, vitamin B5, wheat proteins, extract of moringa oleifera and vitamin E. A select mix of pigments works to create natural highlights with varying levels of intensity depending on the leave-in time and base colour. On natural hair, the product is said to create highlights and conceal white hair, while on coloured hair, it revives colour and adds new highlights, while camouflaging natural roots.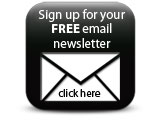 All of the new products are available now for approximately €16.50.
Companies