Color Wow debuts new leave-in 'hair supplement' Bionic Tonics
Three Bionic Tonics have launched that claim to restore damage from colouring
UK and US-based hair care brand Color Wow has debuted what it is calling a brand new category in hair care: leave-in hair supplements.
The new Bionic Tonics (£22 each) were created to provide a solution to the age-old problem of dry and brittle hair that so often stems from colouring. The tonics come in three variations: Coconut Cocktail, Kale Cocktail and Carb Cocktail. Each one is designed to counteract different hair concerns and should be applied and left in the hair after washing and conditioning. The products are said to work best with heated styling such as blowdrying or using tongs, as raising the temperature helps to speed up the chemical reaction and bond the product to the hair.
At the launch event held in London, Color Wow's President and CEO Gail Federici, who has worked with John Frieda for many years, said: "If there's something I see that I can fix, I will. We don't copy anyone's products – we create new categories."
Coconut Cocktail is said to help repair the lipid layer on hairs which, when intact, is largely responsible for the appearance of smooth, silky hair. When hair is coloured, chemicals such as ammonia and hydrogen peroxide strip away the lipid layer leaving hair with a frizzy appearance. High pH levels can also have the same damaging effect. Fatty acids and emollients in the product bond to the hair's surface, mimicking the lipid layer.
Meanwhile, the Kale Cocktail is claimed to reduce hair breakage by 50% after one single use, although the benefits are cumulative with each use. The product contains blue seakale, a rich source of sulphur, from the north coast of France. The sulphur is said to infuse into the hair's cortex and counteract damage.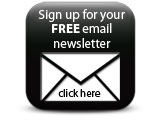 Finally, the Carb Cocktail is designed to replace lost proteins in the hair, and 'fatten' strands back up. The product contains a blend of cellulose, starch and oatbran, as well as quinoa and keratin protein, which enclose the hair with a micro-fibre mesh and bulks up its appearance.
Companies