Color Wow launches TV ad campaign for hybrid products
Third TV campaign for hair care brand
Hair care brand Color Wow has announced the launch of its third TV campaign. The ads showcase Color Wow's Stylers Collection.
The ads are shot in the style of music videos and were directed by producer Dave Meyers, who has previously created clips for Madonna and P!nk. The ads feature music and lyrics written by Tricky Stewart, who has also written music for Justin Bieber and Rihanna.
Brit and Alex Smith, former models and daughters of Color Wow CEO Gail Federici, sing the vocals for the clip.
The ad is said to capture the "new age of hair colour", signalled by growing numbers of consumers using hair colour. Color Wow says that women are starting to dye their hair at a younger age, colour their hair more often and opt for more extreme looks.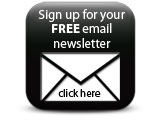 Color Wow's Stylers range is said to work as a styling treatment as well as colour treatment. The formulas also work to protect the hair, coaxing rather than forcing it into desired styles.
Companies