Colorsmash launches Color Kissed hairspray
Colorsmash Color Kissed hairspray is available in three shades – pink, indigo and violet.
The colour is said to last between two to six washes depending on the customer's hair type and length. The spray is free from drying iron-oxides and parabens and the brand claims it won't transfer once dry.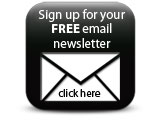 The spray (from £16.96) should be shaken and then applied to dry hair in short bursts. Once the colour is dry customers should brush locks.
Companies