Colour's comeback: Beauty set to benefit from Brits' return to office
Demand for make-up products is on the rise as government restrictions slacken across the country
Colour cosmetics are predicted to make a comeback upon Britons' return to the office, a new study has found.
Searches online for lipsticks, specifically in bold red shades, rose 30% between 1 and 15 March, according to retail technology firm NearSt, while demand for foundation was on the up with a 22% increase in searches.
Highlighter, however, was the colour product with the greatest boost in searches with a 266% uptick over the two week period, followed by eyeliner up 242% and primer at 120%.
NearSt said the uptick was due to the government's shift in guidance towards people working from home.
From 8 March, while the stay at home order remained in place until 28 March, consumers were permitted to leave home for work if they could not reasonably work from home, prompting an uptick in demand for colour cosmetics.
"The pandemic has evolved many of our habits, from how we work, to what we wear, to how we shop," said NearSt's co-founder Nick Brackenbury.
"Loungewear replaced formalwear, slippers overtook heels and with minimal real life interactions, make-up increasingly made its way to the back of the bathroom cabinet.
"With many discovering untouched items have seen better days, this snapshot reveals a burst of activity as the loosening on lockdown started to take effect."
The last 12 months have proven tough for make-up brands with customers spending more time and money on their skin care and self-care routines during the stay at home order.
Despite the rough trading period for colour, century-old beauty company L'Oréal predicted the category would make a significant resurgence following a successful vaccine roll-out, giving way to another 'roaring 20s' era.
The beauty giant's outgoing chief exec Jean-Paul Agon predicted the next approaching years will be a "fiesta of make-up and fragrances".
---
---
Shoppers choose local
Following a further slackening of restrictions on 12 April, and the reopening of non-essential businesses, NearSt's findings showed customers' appetite for shopping ablution products at their local high streets was on the rise.
Shoppers for hair removal creams locally were up more than 400%, while 70% more customers were looking for razors and more than 300% were shopping for waxing strips.
"We all know about the boom in e-commerce sales, but what's been largely overlooked is the even bigger surge in shoppers going online to hunt out products in nearby high streets," added Brackenbury.
"We saw a seven-fold jump in local product searches in places like Google last year, with 2021 settling on four-times the volume of pre-pandemic levels.
"Google also reported an 8,000% increase in searches for 'who has [...] in stock' last year."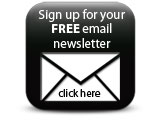 He added: "This emerging consumer behaviour of searching and discovering products online to buy in nearby physical stores presents an exciting new opportunity for small and large retailers alike."
Companies