Come to Luxe Pack in New York and visit its Virospack booth #B20 to find out about the newest in droppers
The secure dropper to protect your skin treasures
Discover the latest development of the company, carried out internally, that will very soon set a trend in the upcoming beauty applications.
This edition Virospack is presenting a new classic dropper that, respecting all the skills of its products –quality, personalisation, precision and safety-, incorporates a new secure closing system for cosmetics. We are talking about the most secure dropper on the market to care for all your treasures.
It's a cosmetic dispenser dropper with a new safety lock system, specially designed to protect the youngest children from a misuse of the product
It's also well indicated for cosmetics formulated with ingredients that by legislation need a tighter security closure
Its new sealing mechanism forces to press down and turn, making it a dropper that is more difficult to open following industry standards. This greater difficulty, especially for children, protects against unwanted opening of your cosmetic bottles. Virospack dropper, the safest on the market.
In-take formula dosage: 0.80ml.
Compatible with all 20/410 neck bottles of the market.
Developed and manufactured by the internal team of Virospack, the new dropper offers the best functionality, compatibility and final quality.
Excellent characteristics on top of its cosmetic design with a high level of finishes, which reinforce the positioning of the brand.
It's totally customisable thanks to the wide range of decoration techniques made in Virospack's facilities –colour injection, painting, metallization- .
The cap is composed by two pieces and both can be customised in different colours and finishes, increasing the number of possibilities for the final decoration of the dropper.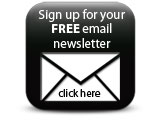 Visit Virospack at booth number #B20 or its wesbite here.

Featured Companies