Comme des Garcons unveils concrete installation in Selfridges
Promoting the launch of new fragrance Concrete, the display is inspired by destruction, construction and creation
Comme des Garcons has launched its new fragrance Concrete exclusively into London upscale retailer Selfridges.
The fragrance (£115 for 80ml) has inspired a striking in-store installation, designed by British artist Graham Hudson.
Based on the scent's concept of destruction, construction and creation, the installation features a Venus de Milo replica, a punch bag and an 8ft crane digger, all surrounded by concrete.
Hudson said: "I wanted to introduce an unstable element to the installation to make sure it's ever changed and these moments are art and you can't get them in a jpeg."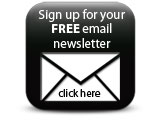 Concrete's fragrance layers feature 'destruction' at the base, with sandalwood; 'construction' at the heart, comprising artificial rose oxide and woods; and 'creation' at the top, with resin and spice.
Companies