Commercial Director – London – Salary DOE (AE1597B)
Identify commercial opportunities and create business plans
Are you an experienced business or commercial director with a passion for the luxury sector?
Do you have an entrepreneurial spirit, that helps you find and create opportunities for expansion and growth?
Bringing your drive and ambition to this established, respected brand, you will create an innovative and inspiring commercial strategy that supports the company's goals in accelerating growth for both brick and mortar and e commerce.
Using your analytical skills and market research findings, you will identify commercial opportunities and create business plans that will fuel distribution growth, business development and more.
You will manage and mentor the sales team, setting targets and monitoring results, always quick to take any action needed to optimise performance. You will take a lead role on the sales training programme, adapting and updating to stay ahead of competitors at all times.
An excellent communicator, you are central in the flow of information between internal teams, and on maintaining mutually beneficial partnerships with key stakeholders.
You are confident and comfortable presenting to internal teams and retail partners, on any topic from product news to sales plans to performance results.
Experienced in both retail and online sales, you are an expert negotiator with a strong commercial eye, who thrives on developing new relationships, exceeding sales targets and managing existing clients proactively.
You will work closely with other Directors and their teams on budgeting and planning for the business.
If you want to share your passion for luxury brands and build a positive future for your team, we want to hear from you.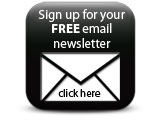 Email your CV to ae@arthuredward.com or contact:
Heidi Bannister 01183 778 393 / 07747 792 272 / heidib@arthuredward.com
Ana Filipa Calado 07792 958 152 / filic@arthuredward.com
Joseph Bannister 07393 818 620 / joeb@arthuredward.com
Companies