Commercial Education Manager –  London – £40-44,000
Hairdressing education and strategic planning experience
Are you a show stopping hair educational professional who is eager to share your experience?
Do you feel at exhilarated speaking publicly in formal and non-formal events?
Are you commercially minded as well as creative?
As the Commercial Educator Manager with one of the biggest names in professional hair care, you will partner the commercial team to bring insights and technical expertise throughout the phase of development and execution of commercial plans.
You will be the voice of the hairdresser knowing what will be effective and translate stylist insights into bespoke education strategies.
With your 7 years+ hairdressing education and strategic planning experience you will develop specific education plans across all channels that fully embracing the power of digital working deliver digital excellence. You will Create, develop and manage brand activity programmes working closely with the design team, influencer marketing media team and external partners to produce high quality marketing materials to reach the aspirational standards of the brands in the portfolio.
Being very much number orientated, you will work with market data providers to gain market information and analyse complex data to glean insights into brand performance and opportunity. You will also use educator performance to ensure the effectiveness of current practises and training.
You live and breathe beauty championing insight driven, stylist first education strategies and keeping abreast of key competitor activities.
If you think you are a cut above other applicants apply today.
(Ref AE1031).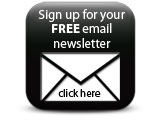 Email your CV to ae@arthuredward.co.uk or contact:
Heidi Bannister 01183 778 393 / 07747 792 272 / heidib@arthuredward.co.uk
Ana Filipa Calado 07792 958 152 / filic@arthuredward.co.uk
Melissa Shifrin 07803 504 100 / mels@arthuredward.co.uk
Joseph Bannister 07546 435 243 / joeb@arthuredward.co.uk