Connell Brothers buys Indian distributor Mascot Universal
Acquisition marks a strategic step in the Indian personal care market
US specialty chemicals and ingredients company Connell Brothers, a division of Wilbur-Ellis Company, has acquired Indian personal and health care ingredients distribution company Mascot Universal.
The personal care market has experienced strong growth in India and the wider Asia Pacific region over the past few years. As a result, Connell Brothers revealed India has become a strategic market for the company.
Tejas Parekh, General Manager of Connell Brothers India, said: "Mascot Universal places an emphasis on marketing excellence and technical competency, making the company a strategic fit for Connell Brothers and our growth plans. By combining our expertise and resources we can create even greater value for our customers and further solidify our position in the personal care and health care markets in India."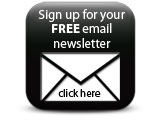 Mascot Universal, which is headquartered in Mumbai, established a life sciences division in 1991 to market and distribute personal and health care products from partners including Dow Corning, Croda, Dow Chemicals, DSM, Honeywell and Vertellus, among others.
Companies