Consumer brand Bestek introduces electric toothbrush with UV sanitiser
The charging station and new M-Care Electric Toothbrush can be used at home and for travelling
Amid the coronavirus pandemic, consumer electronics brand Bestek has brought to market a new toothbrush complete with a UV sanitiser.
The charging station pairs with the brand's M-Care Electric Toothbrush and is said to kill 99% of all germs.
According to the brand, the toothbrush and its charger can be used at home and when travelling.
"Our new electric toothbrush is unique because of its ultra-slim wireless charging travel case and the UV sanitiser charging station," said a spokesperson at Bestek.
"You can take M-Care with you on all your trips for optimal oral hygiene and fresh breath."
The product works in three modes to suit all customers: standard, for a classic clean; soft, for sensitive teeth; and whitening, when a powerful brush is needed.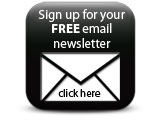 Customers can pre-order the product via indiegogo.com and retails at US$39.
Companies