Consumers respond to Gillette's first transgender shaving ad
Earlier this year, the brand faced criticism and praise for its 'new kind of man' campaign
Gillette has experienced a flurry of adoration for its new transgender shaving ad on social media.
As of late, the P&G-owned brand has made a habit of releasing campaigns that attempt to break cultural norms.
Earlier this year, it changed its tag line from 'a best a man can get' to 'the best a man can be' as part of its initiative to campaign against violence between boys, normalising sexual harassment and men's mental health.
However, the new advert shows a father teaching his transgender son how to shave for the first time.
Samson Bonkeabantu Brown from Toronto, Canada, says: "Growing up, I was always trying to figure out what kind of man I wanted to become and I'm still trying to figure out what kind of man that I want to become."
Since its launch it has received worldwide traction and has since been aired on The Ellen Show hosted by LGBT activist Ellen DeGeneres.
Meanwhile, consumers have been endorsing the advert on Twitter for using its platform in a 'meaningful' way.
Despite the success, the ad did face some criticism.
Gillette also came fourth in the top 10 UK beauty brands for Earned Value Management (EMV) this year so far, from £99,992 to £9.2m, mainly thanks to its #MeToo-inspired campaign.
Watch the video here:
---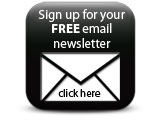 Read more from the brand here:
Companies