Content & Copy Writer - London - £30 - 40,000
Have you had lashings of beauty content writing experience?
Joining this fabulous beauty brand, you will produce and manage site-wide copy, including campaigns and website developments, as well as contributing to newsletters, brand tone of voice and packaging.
Drawing upon your extensive copywriting skills, you will craft copy in accordance with the brand guidelines, tone of voice and style, as well as adhere to best practice SEO principles.
You will also attend project meetings and liaise with the wider team to ensure all content requirements are met.
The purpose of this role is to drive engagement within the brand and to drive organic traffic to the website by creating original, engaging beauty content.
If you want a great new opportunity apply today!
(Ref AE1087).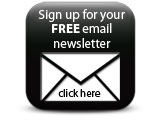 Email your CV to ae@arthuredward.co.uk or contact:
Heidi Bannister 01183 778 393 / 07747 792 272 / heidib@arthuredward.co.uk
Ana Filipa Calado 07792 958 152 / filic@arthuredward.co.uk
Melissa Shifrin 07803 504 100 / mels@arthuredward.co.uk
Holly Stanley 07384 256 771 / hollys@arthuredward.co.uk
Ben Ford 07710 392 825 / benf@arthuredward.co.uk
Christina Krajewski 07342 883 457 / christinak@arthuredward.co.uk
Joseph Bannister 07546 435 243 / joeb@arthuredward.co.uk