Copra names Harrods' Vesa Kahlo as new Chairman
Harrods Perfumery and Cosmetics Buyer was previously Vice Chairman of the UK's beauty retailers organisation
Vesa Kahlo from Harrods is the new Chairman of Copra
The Cosmetic & Perfumery Retailers Association (Copra) has named Vesa Kahlo from Harrods as the organisation's new Chairman.
As the Perfumery and Cosmetics Buyer at Harrods, Kahlo manages one of the most successful and observed beauty businesses in the world.
Kahlo will be taking over the reins from Walgreens Boots Alliance's Julia Simpson.
Copra says: "The driving force behind the Perfumery and Cosmetics department, Vesa's combined passion and vision have nurtured and maintained Harrods Cosmetics Hall and Perfumery as THE luxury go-to beauty destination in the UK, with ground breaking exclusive product launches and inspirational campaigns."
Harrods opened its luxurious perfumery department on the sixth floor, Salon de Parfums last year.
Kahlo joined Harrods in 2001 as a Sales Assistant in the Beauty Apothecary working his way up to be the Department Sales Manager. He then moved into a Beauty Buying role, first as an Assistant Buyer for Beauty Apothecary, swiftly becoming the Buyer for the department.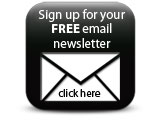 In February 2014 he was promoted to Perfumery & Cosmetics Buyer which includes Harrods new perfumery, Salon de Parfums.