Cornelius Group Plc and Troy Corporation Inc partnership
Troy Corporation are renowned globally as the "Gold Standard for Performance", and offer a full range of antimicrobials and technical support.
Troy Corporation are renowned globally as the "Gold Standard for Performance", and offer a full range of antimicrobials and technical support. The new partnership with Cornelius Group plc offers the unrivalled service and technical support that is required by UK Home & Personal Care Manufacturers.
The TroyCare products for personal care are manufactured to the strictest specifications in order to improve the performance of customer's products. TroyCare advanced antimicrobials for personal care applications offer optimum performance at low use levels, cost-efficiency, and environmental responsibility. Incorporating the leading antifungal and antibacterial technologies available, TroyCare antimicrobials enhance the value of a wide scope of personal care and cosmetics products, including creams and lotions, body washes, gels, shampoo, mascara, eyeliner, personal care wipes, and more.
Many TroyCare products are made from renewable resources, and are also readily biodegradable. For instance, several TroyCare products are based on IPBC, the leading antifungal technology available, which is 45% naturally derived.  Effective against a wide range of fungi, IPBC is an excellent alternative to parabens in numerous applications.
Product Focus:
TroyCare FE02 is a broad-spectrum antimicrobial based on 2% IPBC, the leading antifungal technology, and 98% Phenoxyethanol. The product has global regulatory approvals and is highly effective against yeast, mold, and fungi in personal care products.
TroyCare FP06 offers customers a unique water-soluble version of IPBC, making for easy formulating, especially in clear or translucent systems.
TroyCare FL10 offers a very cost-effective IPBC in a convenient liquid form. This powerful fungicide can be combined with any number of bactericides to provide broad-spectrum protection in a wide range of personal care products.
TroyCare BC02 combines reduced levels of CMIT/MIT with Bronopol to provide low cost and reliable protection against microbial contamination across a wider range of temperature and pH. The reduced levels of CMIT/MIT minimize the potential for skin irritation in certain applications.
Technical Services, Troy Corporation Inc
Troy offers a complete range of technical services to customers. In addition to challenge testing, MIC evaluations, and standard microbiology services, Troy also offers a unique technical consultative service called TMMA: Troy Microbial Management Advantage. TMMA is a comprehensive system approach designed specifically for plant, process, and materials protection requirements, including the principles of good plant hygiene and preventive measures. TMMA services can also include an in-depth plant hygiene survey combined with a custom-developed wet-state preservation regimen. The program thereby enables manufacturers to achieve contamination-free systems and plant operations, from raw materials to finished products. The intention of TMMA is to provide solutions that lead to reduced costs, improved product quality, and lowest cost-in-use.
Working with Cornelius Group plc
Cornelius Cosmetics and Personal Care UK division boasts expert technical, quality & regulatory, customer service, marketing, IT and supply chain departments alongside highly skilled sales staff bring extensive added value to our suppliers and customers.  Our pioneering Cornelius Supply Chain Pledge and Cornelius Corporate Social Responsibility (CSR) Charter ensure we continue to be a major player in the chemical ingredients distribution field.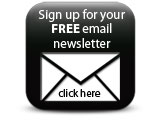 Back in 2005, Cornelius Group was the first distributor to open the Technical Laboratory function. Expert formulation teams offer innovation concepts, efficacy substantiation for raw materials and more, while "Jennifer's Cosmetic trends" newsletters give you the update of the market trends, latest launches and ideas for R&D and product differentiation.
Companies