Cornelius Group among 1000 companies to inspire Britain
Cornelius Group, an independent European distributor of high quality and innovative raw materials and ingredients to the food and drink, personal care, household and industrial sectors, has been included in the London Stock Exchange's prestigious 1000 Companies to Inspire Britain report.
It's the second time that the company has featured on the list which has been compiled annually for the past three years.
The report showcases the UK's most dynamic and fast growing small and medium sized enterprises (SMEs). To be selected, businesses had to demonstrate positive growth in revenue during the last four years as well as outstanding performance in comparison to sector peers.
Supported by the Government and other major political parties, the report aims to show the importance of fast growing companies to the future of the UK economy and the support they require.
Dr Neville Prior, chairman and CEO at Cornelius, said: "It is a great honour to be recognised by the London Stock Exchange as one of the country's most inspiring companies for the second time.
"Cornelius is going from strength to strength here and overseas and we are focused on delivering high quality materials and ingredients that our customers require for their products. Combined with an excellent level of customer service, everyone at Cornelius is committed to ensuring that we stand out as a company to do business with."
The company manufactures and distributes a range of speciality chemicals, additives and ingredients for the care, health and nutrition and industrial markets. Working in partnership with some of the leading manufacturers from the sectors, Cornelius ensures customers receive the best quality products for their application.
Cornelius was founded in 1935 and is based in Bishops Stortford, Hertfordshire. Today it has offices in Poland, China, Russia, France, India and the Nordic region.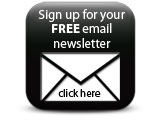 Earlier this year, the company announced plans to extend its health and nutrition offer throughout Europe to meet growing demand for its products from customers and partners on the continent.
Companies