Cornelius Group launches Nordic business arm
Nordic ApS will primarily serve the health and nutrition sector
European specialty ingredients manufacturer Cornelius Group has revealed plans to launch a business arm in the Nordic region, widening its reach into Scandinavia, Finland and Iceland.
The new Cornelius Nordic ApS headquarters, located in Silkeborg, Denmark, will primarily support the company's health and nutrition business segments, however, Cornelius Group Director for Health and Nutrition Europe, Per Rehne, hinted at expansion into other sectors if the Nordic business takes off.
"The new Nordic business will have the main focus on serving our customers in the health and nutrition sector but given time and opportunity, other sectors might be part of the future," Rehne said.
"An increase in customers and partners in the Nordic region means it makes good business sense to be based where they are and ensures we maintain a competitive edge. We like to engage our customers as much as possible when it comes to developing and securing supplies of new products so being close to them geographically will help us do this more effectively."
Cornelius Group, whose global headquarters are in Bishop's Stortford in Hertfordshire, UK, creates products for the beauty and personal care sectors including silicones, emulsifiers, conditioning agents, fragrances, shine enhancers and emollients.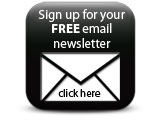 The company already has a presence in Ireland, France, Poland and Russia, with sourcing offices in China and India.
Companies