Cornelius expands European health and nutrition range
Cornelius Group, an independent European distributor of high quality and innovative raw materials and ingredients for the food and drink industry, is expanding its health and nutrition offer throughout Europe.
Cornelius manufactures and distributes branded and own brand speciality chemicals, raw materials and ingredients across the health and nutrition, care products and industrial sectors. In recent years, the Cornelius health and nutrition business has grown steadily in Europe but an increase in customers and partners on the continent has resulted in a need to extend its solutions offering to meet demand.
Cornelius director of health and nutrition, Per Rehné, says: "We are taking large strides to further develop the range of leading manufacturers we work with and increase the availability of our expertise in food and beverage product innovation and manufacturing. We recently attended Food Ingredients Europe in Paris to increase awareness of Cornelius and its expansion within the European market. The team had encouraging discussions with customers about our newly launched products (namely CorFibre, Milne dried fruit and insoluble glitters from Watson), which were very well received. In addition, the team were able to talk to prospective customers from all over the world, including the UK, Spain, France, Germany, Belgium, Italy, Russia, Egypt, Mexico and the USA."
Cornelius offers a range of product solutions from colours and coating agents to food emulsifiers and proteins to vitamins and minerals. Supplied across a variety of applications for the sports nutrition, dairy, meat, fish, poultry, animal nutrition, confectionery, beverages, convenience foods and bakery market sectors, the company has diversified its product and service offer in recent years.
Cornelius takes its quality and service standards seriously, by constantly striving for excellence. Its supply partners only use high quality raw materials that comply with European food regulations and are able to ensure continuous supply, minimising disruption to customers' production processes.
With Cornelius having full control, from production to delivery, customers can expect solutions to offer the highest product quality in conjunction with excellent customer service.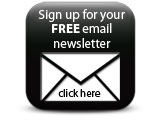 For further media information please contact Jo Mead aon jo.mead@phdmarketing.co.uk or May Norman on may.norman@phdmarketing.co.uk at PHD Marketing & Strategy. Tel: +44 (0)1977 708 643
Companies