Cornelius formulations presents: The Festival Essentials Kit
Cornelius Creative Centre planning the next innovations kit as the "Festival Essentials" kit.
By Jennifer Hermitage, Development Chemist, Cornelius Group plc
Festival season will soon be upon us and with this in mind the Cornelius Creative Centre is planning the next innovations kit as the "Festival Essentials" kit.
Clearly every product in this kit must be worthy of its place–there is not much room in a rucksack by the time all the other essentials have been packed. With this in mind we have done our homework by speaking to festival goers and reading up on bloggers' top tips of what to take.
Multi-tasking items which are simple to use are what's required. Here is our round-up:
All-in-one SPF cream or day and night cream
This chameleon of a cream works day and night to benefit your skin at all times. The light formula absorbs easily, leaving no sticky residue and is suitable for the face and body. By day Uvinul Easy provides SPF 15 protection to keep you safe from the sun's rays. Circangenyl works day and night, following the skin cells' 24 hour cycle, protecting during daylight hours and at night shifting to renewal and repair. Cetiol Ultimate provides a fresh, dry feel and excellent skin feel. Shea olein and jojoba oil provide smooth soft skin feel which is non-comedogenic and very stable–perfect for when your suncream is left out in the hot sun.
Fluff-It
Our latest conditioning version of this powder styler gives root lift and creates a tousled effect–perfect for messed-up rock chick styling. Zeolex 7 absorbs moisture and oiliness whilst providing a matte finish. Ultrahold Strong provides powerful hold and keeps those roots lifted; PQ-TCS-11 aids rinse out and then leaves a smooth comb-able surface.
Magical hydration hair and body oil
This deeply moisturising, protective oil is the perfect multi-tasker for hair and skin care, absorbing rapidly and leaving a light, silky sheen. It combines several highly efficacious oils, including: super oil argan is rich in oleic acid, with emollient properties, and linoleic acid (omega-6). It is recommended in cosmetic products for acne-prone skin due to high fatty acid levels which help regulate sebum production and control breakouts.
Jojoba oil is a liquid wax made up of esters of saturated and mono-unsaturated, fatty acid and fatty alcohols and is rich in unsaponifiable compounds. It penetrates the skin easily, reducing transepidermal water loss (TEWL) by forming a protective film. In addition it has anti-inflammatory properties, regulates sebum production and is non-comedogenic, making it an ideal emollient and moisturiser for young skin types. Avocado oil has high levels of palmitoleic acid, which penetrates easily while leaving behind a protective film and is rich in oleic acid. It is ideal for delicate skin, leaving it soft and supple with improved elasticity.
All-in-one balm
This handy balm is set into a compact for easy application and transportation. The super-silky feel is created using a silicone base, which also incorporates sodium hyaluronate to plump out the skin and maintain hydration. A true multi-tasker, it can be used to address any dry areas, as a primer, smooth down eyebrows, tame frizz or even as an emergency moustache styler (for your boyfriend!).
Hair Colour Gellée
This is an old favourite of ours but our festival line-up would be incomplete without it. These temporary colours create striking effects which can be washed out in one go. They can be made in any shade from our BASF pearl range–providing literally hundreds of colour options. The light gel base is easily combed through hair and does not change hair feel in any way so it can be styled as normal. Pecosil SH-25L forms a covalent bond with the pigment and this helps colour adhere to the hair.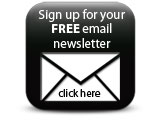 For more information, please contact Jennifer Hermitage at Jennifer.hermitage@cornelius.co.uk or on 01279714300.
Companies