Cornelius offers Teluca hair dyes
Wide range of oxidative and semi-permanent dyes available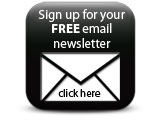 Cornelius, in partnership with Teluca, is pleased to offer a wide range of oxidative and semi-permanent hair dyes.

Teluca's philosophy is to offer more than just hair dyes and is pleased to announce a range of added technical support services, such as:

* Support with compliance to European legislation offering advice on the current legal status of their dyes
* Technical and formulation advice
* Technical and formulation training available on request at Teluca's 'state of the art' technical centre

This support is designed to be proactive and we will ensure that customers are informed of any issues with the dyes they are buying to allow all obligations to the European Cosmetics Directive and other relevant legislation to be met.

For more information on hair dyes, or ingredients for other applications, please contact the Cornelius cosmetics team on +44 (0) 1279 714300.
Companies