Cornelius offers complete solutions at SCS Formulate 2010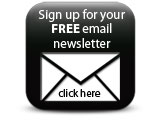 After hosting last year's cosmetics virtual exhibition, Cornelius was back with a bang exhibiting at SCS Formulate 2010 that took place in Coventry between 9-10 November. Cosmetics and personal care business manager Joanne Johnson said: "it was great to see so many new and existing customers attending the show. There was a lot of interest in the four key concepts that were highlighted under the theme of Cornelius Complete Solutions".

The latest innovative solutions from the vast product portfolio of the Cornelius distribution business were brought to the largest UK cosmetics exhibition:

Complete Solution for Organic Formulations: the first cosmetic ingredients to be formally approved by the Soil Association for use in organic formulations, making it easier for formulators to develop natural and organic products. The newly approved range includes preservatives, polyglycerol esters, and natural multifunctional ingredients (also permitted by Ecocert and submitted for NaTrue approval).

Complete Solutions for Suncare: new innovative UV Filter for the water phase, TINOSORB® S AQUA (manufactured by BASF) was presented at the event, offering formulators both the protection and unique sensory properties. Possessing excellent photo-stability, high contribution to SPF and UVA-PF at low concentrations and excellent tox profile, Tinosorb ® S Aqua provides optimal sunscreen performance through improved filter dispersion.

Visitors to the Cornelius stand at SCS Formulate also had the chance to try out the new BASF Sunscreen Simulator- online tool which helps to calculate the SPF of prototype formulations with two UV sources and at different application amounts, thus optimising suncare formulation before in vitro and in vivo testing- reducing development time and saving money!

Based in Hertfordshire but with the nationwide distribution channel, Cornelius have become the distributor of BASF personal care range in the UK since August 2007.

Complete Solution for Actives: new "You can not perform without" actives from Silab, combining proven efficacy with excellent value for money.

Cornelius also gave the exhibition visitors the unique chance to win an iPad, by unlocking the "Cornelius Complete Solutions" vault on their stand. Unfortunately the winning code was not presented on the day to unlock the vault; however, as a thank you to the visitors, Cornelius have held a draw of all the codes input into the vault over the two days of the exhibition, and are delighted to announce that the winner of the Cornelius iPad is an employee of Hampshire Cosmetics Ltd.
Companies