Coronavirus: Boots u-turns on store closures
The health and beauty retailer has decided to temporarily close 60 of its quieter stores across the UK
Beauty retailer Boots has u-turned on its decision to keep all of its stores open during the coronavirus pandemic .
From Thursday evening last week the Walgreens Boots Alliance-owned retailer closed 25 London stores for business, while another 35 stores across the UK shut last night.
Boots said the stores it had chosen to close were those that are "very quiet" at this time and have asked staff to serve in nearby busier outlets with pharmacies.
"All over the country we are working tirelessly to support the NHS and to provide our customers with the advice, healthcare, medicine and products that they need," said a spokesperson for Boots.
"We are committed to being there for the people that need us and we will not leave a community without a pharmacy.
"We would like to thank our colleagues for their work and our customers for their support and generosity."
Stores affected include those in city centres or shopping centres, and airport outlets, including shops in Heathrow, Gatwick station, Kings Cross, Newry and Dumbarton.
Customers who have deliveries or prescriptions to collect from any of the closed stores will be contacted in the next few days to arrange the management of their prescriptions.
Last month, the retailer said it had no plans to close its stores as it had experienced a "huge" increase in demand for a number of products.
In a statement to Cosmetics Business the retailer said it was doing "everything" to help its customers and team "stay healthy and safe while the Covid-19 situation is ongoing".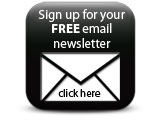 Over the Easter weekend, the UK suffered its greatest number of deaths in a 24hr period due to Covid-19, at 980. This figure overtook the highest number of daily deaths in Italy and Spain.
Companies